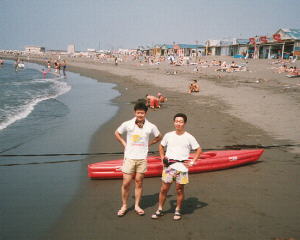 We departed on a few minutes before 10:00.

The sea bathers occupy the inner area surrounded by rope from the top of July through the end of August, when marine sports such as surfing and wind surfing are prohibited. It never make a trouble if this canoe hits someone's head, because it is made of rubber. But the paddle is hard. So we departed from the outer area.

The left person on this photo is Mr. Mochizuki who is my friend, and I am on the right.